College is expensive.  If you have listened to the politicians running for office, you have probably heard them talk about the "Student Debt Crisis."  Student loans have been a focal point of American politics for several years now.  For good reason I might add.  Choosing what college you are going to attend is a very important decision for a teenager to make.  This single decision can impact the rest of their life including their career path, where they live, & how much debt they have when leaving the nest.
My Story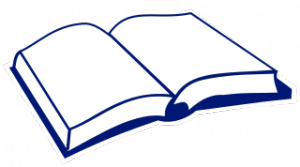 Before we delve further into the real cost of student loans, I want to tell you my story on college & student loans.  I graduated from a 4-year state college with $50,000 in student loans in 2008.  The total cost of my degree was $60,000, but I received $10,000 in scholarships over my college career.  My out-of-state classmates paid $100,000 for the same degree.
My main intention for getting a bachelor's degree and my school choice was I wanted a fast-track option to become an officer in the military.  I didn't want to take the no-debt approach of enlisting, going to college, and eventually earning a degree and getting accepted into Officer Candidate School.  Ironically, in my junior year that door slammed shut & I never served.  If I had, I never would have met my wife & you wouldn't be reading this article.
As a 17-year old high school student, $60,000 didn't sound like a lot of money to be in debt.  After all, I was going to be a college graduate making a good salary & 40 years until retirement.  I knew it would take several years to payoff, but the only thing on my mind was getting a military commission at whatever cost.  My two colleges of choice had a total estimated cost of $60,000 or $100,000.  Thankfully, I made the right decision and chose the cheaper option.  My degree in political science has the same prestige factor from both schools.
After graduating from college, I was blessed with a "good" job, at the start of the "Great Recession," that allowed me to payoff my loans in three years.  Yes, I lived very frugally and drove my same vehicle that I had from college.  I didn't take on any additional debt until my student loans were paid for.
From this experience, I learned debt was bad & I don't want my children to have the same amount of debt I did & I don't want my children to enter the same industry I did in order to become debt-free.  I was blessed by the Man upstairs with a high-paying job in the transportation industry that allowed me to become debt-free in a few years.  The primary reason I accepted that job offer was because the pay was almost double my other offers.
As I mentioned before, it was a "good" job.  But, the tradeoffs were working crazy shifts & never knowing when I would be home.  I am very thankful for my seven years of experience with this company, but I would never be home to raise my family.  For all effective purposes, my wife would have been a single parent.  I didn't go to college to have a job that wouldn't allow me to be present in the lives of my children.
Had I known how my wife earned her bachelor's degree, I would not have chosen the career field I did upon graduation.
Less debt burden equals more freedom of choice.
Student Loans Today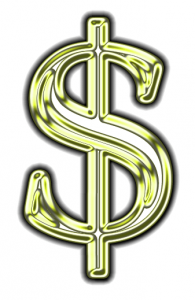 Now, let's look at how student loans affect every college graduate.  The current total amount of student loan debt in the United States is approximately $1.2 trillion.  It is the second most common form of debt in the United States, second to home mortgages.  Of this $1.2 trillion, about half that amount is still in deferment status.  That means the borrower is still in college (borrowing more money) or is not actively repaying the loans yet.
Today's college graduates are the most indebted, young generation in the history of this nation.  That's before you include automobile loans or mortgages. 
The average student loan debt for 2015 college graduates is $35,000.  When I graduated in 2008, the average amount was approximately $30,000.  Fast forward and my same degree would cost $100,000.  That is a $40,000 increase in 8 short years.  The only other asset that can potentially change in appreciate in value that quickly is real estate.
I spent that $40,000 price difference buying a new car & also putting money in a savings account for the house my wife & I are currently building.  Instead, today's college graduates are giving that $40,000 to fund the operating costs of their future alma mater instead.
Because the cost of college continues to rise, student loan debt can only increase as well.
Tuition has steadily risen over the decades, faster than the inflation rate, so I wouldn't expect the trend to change soon.
You have probably heard the expression that student loan debt is "good debt" because a college degree increases your income potential.  I agree to a certain extent, as nearly every job that pays above minimum wage requires a post-secondary education of some sort.  These days, a high school diploma is valued as much as the paper it is printed on.
The Impact Of Student Loan Debt
Somebody has to pay for college.  It can either be the student, parents, scholarship foundations, or the government.  Regardless of who pays what amount, if Joe or Sally wants a degree from Pluto College, they will not receive the diploma until the money has been paid.  For most people, this means having to borrow money that is repaid with interest from the government or private banks.
Once the college gets their money & the student meets the academic requirements, their role is done.  Now it is the responsibility of the graduate or parents to repay the loans.  The banks want their money & they don't really care what you need to do in order to at least pay the monthly bill.
If you haven't done so, plug some numbers into the student loan calculator.  See how much you will need to pay each month, in order to payoff your loans within so many years whether it's 5 years, 10 years, or 20 years.  Imagine all the other things you could do with that money instead of writing a check to the bank.
Depending on who is responsible for repaying the loans, there are a several disadvantages to student loan debt:
Delay Saving For Retirement
This can also affect the owners at the Bank of Mom & Dad.
If mom or dad pay for college, this greatly benefits the child who enters the workforce with minimal debt.  This means their only debt might be for a car or house & they can also save more money for retirement.  But will the parents need to delay their own retirement because they helped pay for college?  As several financial experts advise, a parent has fewer working years remaining than their children to save for retirement.  A parent may have to retire earlier than expected for health reasons or they never are able to save enough & will outlive their savings.
My parents could have contributed to the college education of my brother & I, but it would have meant not saving for retirement.  They helped as much as they could, but they had us at a very young age and were getting their own financial ship in order.
A 21-year old college graduate, on the other hand, has 40 years to "catch-up" on retirement savings.  The best strategy is investing 10% of each paycheck in your 20's & watch the magic of compounding interest.  If you delay starting your retirement savings until your 30's or 40's, you will very likely never have the same amount because of compound interest.
Being burdened with high student loan debt doesn't benefit the parents or the students when it comes to retirement.  Even an indebted student needs to put something away for retirement.  Something is better than nothing.
Starting A Family Is Delayed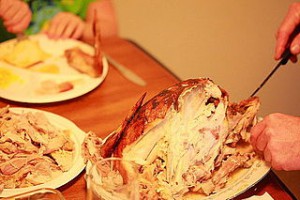 People delay marriage & having children because of debt.  Children are as expensive as you make them, but there still are certain expenses with raising a child.  It is sad that people entirely embrace adulthood because of finances.  Although it doesn't make it right, poor finances leads to marital strife & divorce.
You could almost say I fell into this category.  I was married when I was 27 years old and we had our first child when I was 28. My parents had me when they were 19 years old.  I am in a lot better financial shape than they were in at my present age, but I delayed starting a family.  I didn't delay because I was in debt, although it was very nice that my wife & I were both debt-free when we met each other.  It was all God's timing for us.
Some people keep waiting until their career is "perfect" and than they cannot have children. I'm not blaming this entirely on the education system, but college could literally cost the price of your firstborn child.
Delay Purchasing A Home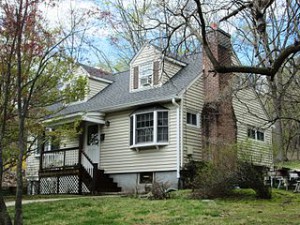 The American Dream.  Home Ownership.  Owning a home isn't always the best financial option depending on your career or if you might want to move the near future.  We all need a place to sleep & home ownership is considered a measure of success & independence.  If you own a home, the landlord cannot kick you out unexpectedly.  It also means you aren't giving money each month to somebody else for the rest of your life either.
Owning a home is expensive & does not come easy.  In order to qualify for a mortgage or lower interest rates, you might need to present a 20% down payment.  The more you put down, the lower your rate & monthly premium.
Remember how I would pay $40,000 more if I graduated in 2016 instead of 2008?  That $40,000 would be a 20% down payment on a $200,000 house.  In most areas of this nation, that will buy a pretty nice house.
Depending on your debt-to-income ratio, you may not even qualify for a mortgage if your student loans are too high for your current income.  Banks won't lend you more money if they perceive you are likely to default or miss payments.
Until that ratio is low enough, college grads will need to pay rent for a longer period of time until they can finally buy a house.  That $700 monthly rent payment could have gone towards a monthly mortgage payment instead.
Having To Get A Higher Paying Job
Another downside of having debt is the lack of financial flexibility.  This means you need to make a certain amount each paycheck in order to pay the bills and not go further into debt.
For example, I was interested in one profession in college but it involved living in a high cost-of-living area with a starting salary of $35,000.  This means I wouldn't have much money to put towards student loans & I might still be paying them off today.  My goal was to payoff my student loans within five years of graduating college, and the math didn't align with my goals.  So I didn't pursue this option any further.
My monthly payment for my student loans was about $400.  My other monthly expenses (rent, cell phone, car insurance, tithes), was about $1,500.  So, I needed to bring home at least $2,000 each month (after taxes) in order to pay bills and stay on track.  That means I needed a job that paid at least that much to achieve my goals.
This means you might have to work a job you don't particularly enjoy because it is not your passion or the lifestyle.  It also might mean that your spouse has to work (dual income household) in order to pay the bills, when she wants to be a stay-at-home mom.
If you have less monthly expenses, you can change employment.  It's what I did.  If we were still in debt, I would have been less likely to leave my former employer.  I didn't mind the job, but I didn't like the lifestyle of having to always put the company before my family.  But because we were debt-free, we were able to save enough money to find a lesser-paying job that now allows me to be more involved at home with my wife and daughter.
I am speaking from experience with this item.  Family might not be important to a 21-year old who wants to see the world, but none of us want to do a job we don't enjoy.  Your passion might be teaching.  You want to teach at a private school, but because private schools typically pay less than public schools, you might have to "settle" for a public school position immediately after graduation because it is the only way to pay your student loan debt.
What To Do Instead
Going back to my story for a moment.  As a college freshman, I knew I was going to be graduating college with no more than $60,000 and was going to be making at least $XX,XXX as a Second Lieutenant.  I had a guaranteed job upon graduation.  I only needed to be willing to move wherever I got stationed & deploy overseas every so often.
Two years later, I knew I would have no more than $50,000 in student loans but no idea what my profession would be.  Funny how life changes when you think you have it all figured out.
After my dreams were shattered during my junior year of college, the first question that entered my mind was "What Now?"  I had no clue what to do next & I sent my resume to a lot of different employers ranging from government agencies, retail management, and being an operations supervisor for a transportation company.  I ended up choosing the last option because the job allowed me to become debt-free the soonest.
If I did not have that option, my secondary job offers paid around $35,000.  A respectable, yet average, starting salary for a new liberal arts college graduate.  I still would have been fine, but would have been in debt longer and, therefore, would have had less money in my savings and retirement accounts.
Nobody can guarantee their occupation or salary after graduating from college.  There are several variables in obtaining a job offer.  Graduating from an expensive college doesn't guarantee a high-paying career.  There are perks to attending these schools, but the only guarantee is a lot of student loans if you don't receive much financial aid.
How much debt is too much?  When does college become too expensive?
These are the questions aspiring college students & parents must ask themselves.
Everybody needs an education beyond high school, whether it's learning how to become an auto mechanic or going to medical school.  Just because it's a universal expectation to earn a college degree, there are smart & affordable ways of achieving that dream.
A college degree doesn't need to cost as much as small house or the price of a brand new family SUV.
As the price of college continues to increase, families will be giving more & more of their paycheck to repay the school or bank for a four-year experience rather than investing in the future of families, communities, and the economy.
As a way to get a financial head start on your peers, consider earning a degree the No College Debt way.  Even if you cannot earn a full bachelor's this way, you can probably make a large dent in your academic requirements without borrowing the first dollar!
Some people need to attend college the traditional way depending on the major or personality.  Certain students need routine and structure.  Maybe they are awarded enough scholarships, that paying for college is not an issue.
But, if you are like me and want a college degree but have to borrow most of the money to obtain that degree, I want you to know that other options are available.
Whatever college choice you choose, I encourage you to ask & listen to your older siblings, parents, grandparents, or anybody with an opinion you respect.  College can be expensive as you make it, and debt of any sort is not good.