Degree Consulting: What is it?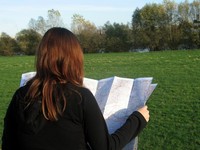 Our Degree Consulting service is like a roadmap for your success. You are doing the driving, we are just here to help guide you along the way. If you are daring and adventurous, then you may want to go it all on your own – which is totally great! If you don't want to use up all your daring spirit on this endeavor, consider a roadmap – your personalized degree guide.
Our Degree Guide for YOU will be built on answers YOU provide us about YOU. Are you catching the theme? This is not some stock resource we pull out and email you in 10 minutes effortlessly. We will put time and thought into what exams and classes will work best for your learning style and personality. We will work hard to help you achieve your academic goals.
One of our personalized degree guides will cause your accelerated college experience to be one of smoother sailing. It is our goal to give you quality service and confidence in your educational ambitions.
Degree Consulting: Who is it for?
Anyone can benefit from our customized degree guides! Maybe you read No College Debt and want to get started earning your degree on the accelerated path today, but you feel a little skittish still about covering the necessary college credits with their corresponding exams.
Choosing exams can be really exciting and nerve-racking all at once. After all, you are making some very important decisions! Our degree consulting service can help give you the extra boost of confidence you need to earn your degree!
Or maybe you just don't have the time that is required to search out exams/classes for all the college credit you need.
Let us do it for you! Having been through this before and staying up-to-date with ever-changing information, I have a thorough knowledge of exams and requirements. If time is in short supply for you we can put together a degree guide and save you many hours.
Because of our personal experience, we have confidence in assisting you choose exams and classes. We will work with you to ensure a tailored fit just for your needs and preferences.
Degree Consulting: How does it work?
Simple! If you would like a customized degree plan, purchase the Degree Consulting service (right now you can get the 100+ page eBook plus the consultation for a discounted rate!). You will then receive an email with a series of questions. This questionnaire will take you up to an hour to complete.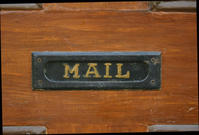 Send it back to us and we will start working on your custom degree plan. Once we have that finished, we will contact you to schedule a 30 minute phone review of the degree guide we created for you. This gives you the opportunity to ask any additional questions you may have.
If everyone is satisfied with the degree plan, it is time to start earning YOUR college credit today!
Degree Consulting: How do I get it?
Click here to purchase for "Just The Consulting" 
In order to receive the Degree Consulting and the No College Debt eBook, please click the button to below:
 Degree Consulting and No College Debt eBook package
If you are in a hurry for your customized degree plan, contact us (ashney@nocollegedebt.net) to check on our turn around time. Under normal circumstances, we should have your guide to you in 2-3 weeks after we receive your completed questionnaire.
Still have questions? Send us an email! We've happy to help anyway we can.