Below are the current offerings we have at No College Debt.
Please e-mail us at info@nocollegedebt.net for more information about ordering.
---
No College Debt eBook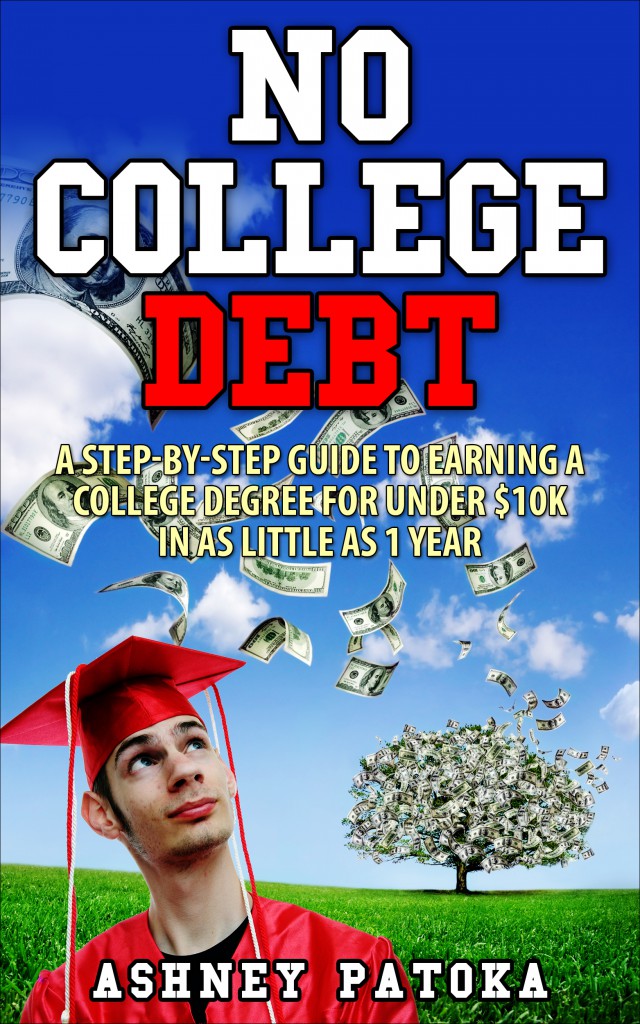 A downloadable PDF version of No College Debt.  This guide will tell you step-by-step how I was able to earn my college degree without breaking the bank!
Cost: $27  
---
No College Debt print edition
For those that want a physical copy of No College Debt, we will mail you a copy in a white binder at an additional cost of $5 to cover shipping & handling.  *Available to U.S. residents only.
Cost: $32 
---
Degree Consulting
After filling out a short questionnaire, we will create a personalized roadmap to help you earn your college degree.  We will discuss your degree path in a 30-minute phone consultation and will not stop until everybody is satisfied.
You can find out more about our degree consulting here.
Cost: $100 
---
No College Debt eBook & Degree Consulting package
Receive the No College Debt eBook & consulting service combination at a discounted rate!  You will benefit by receiving the personalized roadmap & will also be able to refer to the eBook along the way.
Price: $115 
---